Dreamville Music Festival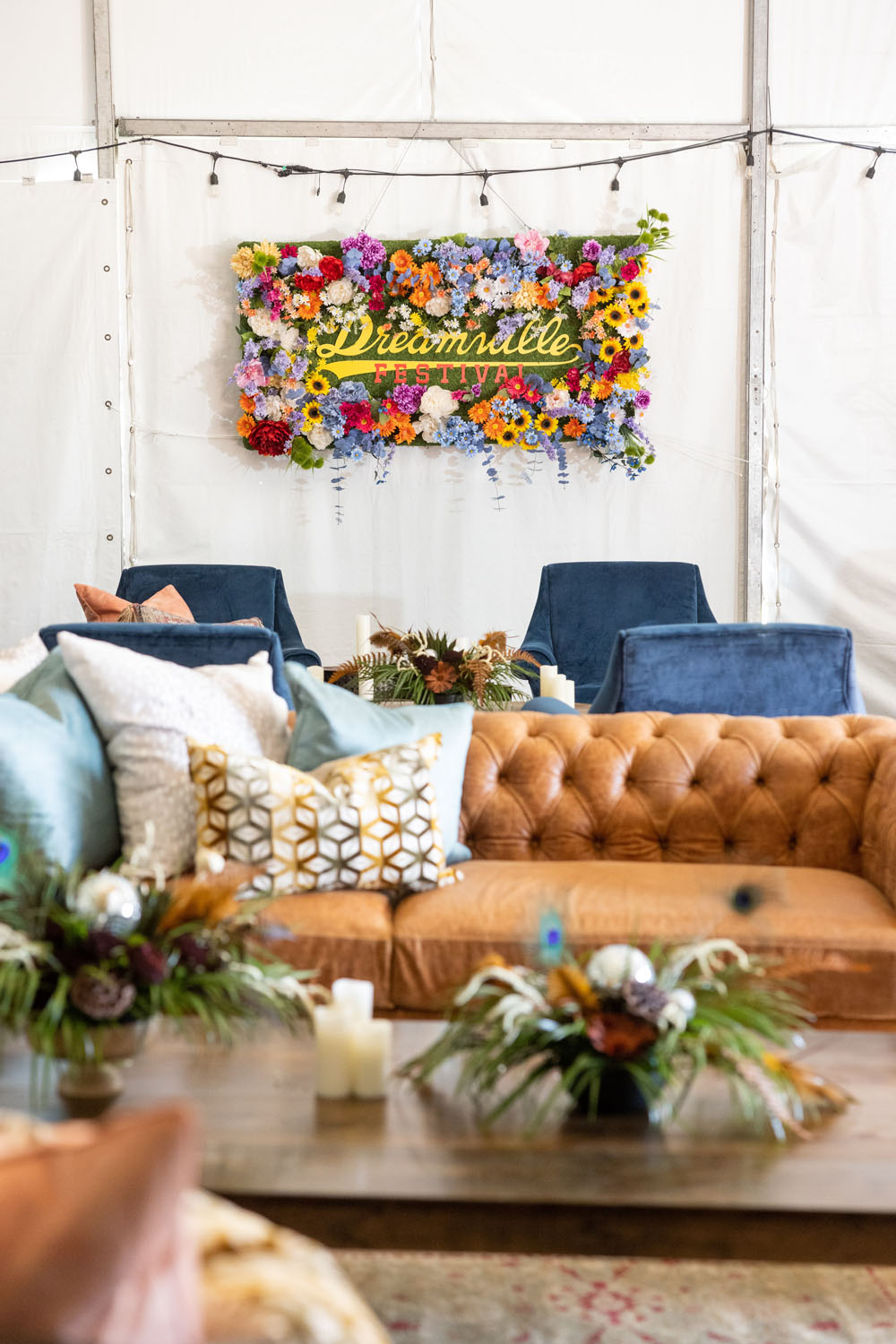 We love weddings.  We love birthday parties, graduation parties, bar mitzvahs and bat mitzvahs.  We love all the parties where we get to make spaces magical for one special night.  But we also love music festivals.  Who knew you needed rental furniture for music festivals?  We did.  And the fun part is that we get to create unique spaces for artists, management and vip guests to enjoy for several days in a row.  Because the only thing better than beautiful furniture and decor for one night, is beautiful furniture and decor for more than one night!
FEATURED ITEMS
Campbell Sofa, Thompson Sofa, Beecher Chair, McKinney Chair, Wilson Bar, Waldo Bar Back, Jute Rugs, Blanche Sofa, Livianna Sofa, Deacon Chair, Sophia Sofa, Rico Table, Madagascar Table, Sahara Chair, High Top Bistro, Wallace Bar, Havana Walls, Vintage Brown Luggage, Prentice Chair, Hobbs Table, Alfred Lamp, Peacock Lamp
Elevating Music Festivals: Creating Unique Back-of-House Experiences with Boutique Furniture Rental & Design Services
Most of what we see as attendees of a music fest are the merchandise tents, food trucks and performing spaces.  But that is just the front of the house.  The back-of-house areas are a magical place where artists and guests spend time when they are not performing.  These areas need to be beautiful and fun but also provide ample and comfortable seating, great big bars and lots of room for food so that the artists can relax, recharge and catch up with their guests and peers. This is where our boutique furniture rental company steps in, curating a space that goes beyond functionality to encompass style, comfort, and individuality.
Every festival has its unique vibe, and our goal is to capture and amplify that essence through our design choices. Imagine walking into a VIP tent nestled in the heart of a music festival – soft, plush seating lounges beckon, adorned with throw pillows that reflect the event's theme colors. As the sun sets, the tent comes alive with ambient lighting, creating an intimate atmosphere that feels like a hidden gem amid the festival's energy.
Our design philosophy centers on crafting spaces that tell stories. We understand that the artists, organizers, and VIPs who occupy these spaces have unique narratives and preferences. This is why we offer a diverse range of seating options – from vintage-inspired sofas that exude timeless elegance to modern modular seating that fosters easy conversations. Each piece is meticulously selected to create an environment that not only welcomes relaxation but also sparks inspiration.
Music and mixology go hand in hand, and the back-of-house bar areas should reflect just that. Our collection of large bars isn't just functional – they are statements of style. Our bars can be decked out with sponsors decals, florals or other signature touches to make sure the bar is unique to each area and each festival. We believe that even the bar area should be a canvas for creativity, mirroring the festival's spirit in every cocktail concoction.
What's a music festival without a bit of outdoor charm? Our dedication to designing immersive experiences extends to outdoor seating as well. We seamlessly blend the outdoors with the indoors, bringing in outdoor seating that's perfect for lounging beneath the open sky. Picture low slung beach chairs and other outdoor pieces with large canvas umbrellas to keep you cool under the sun – it's the perfect blend of comfort and adventure.  And don't forget specialty requests…do you need a hookah bar with vintage opium den vibes full of layered rugs and floor pillows?  We can create that.  Do you need a clean and sophisticated area for performers to be interviewed by bloggers?  We can create that too.  
So invite us to your music festival.  We promise not to sing if you promise to let us create a one of a kind experience for all your special guests.