HAVING OUR PRETTIEST PIECES AT YOUR NEXT EVENT IS AS EASY AS 1, 2, 3!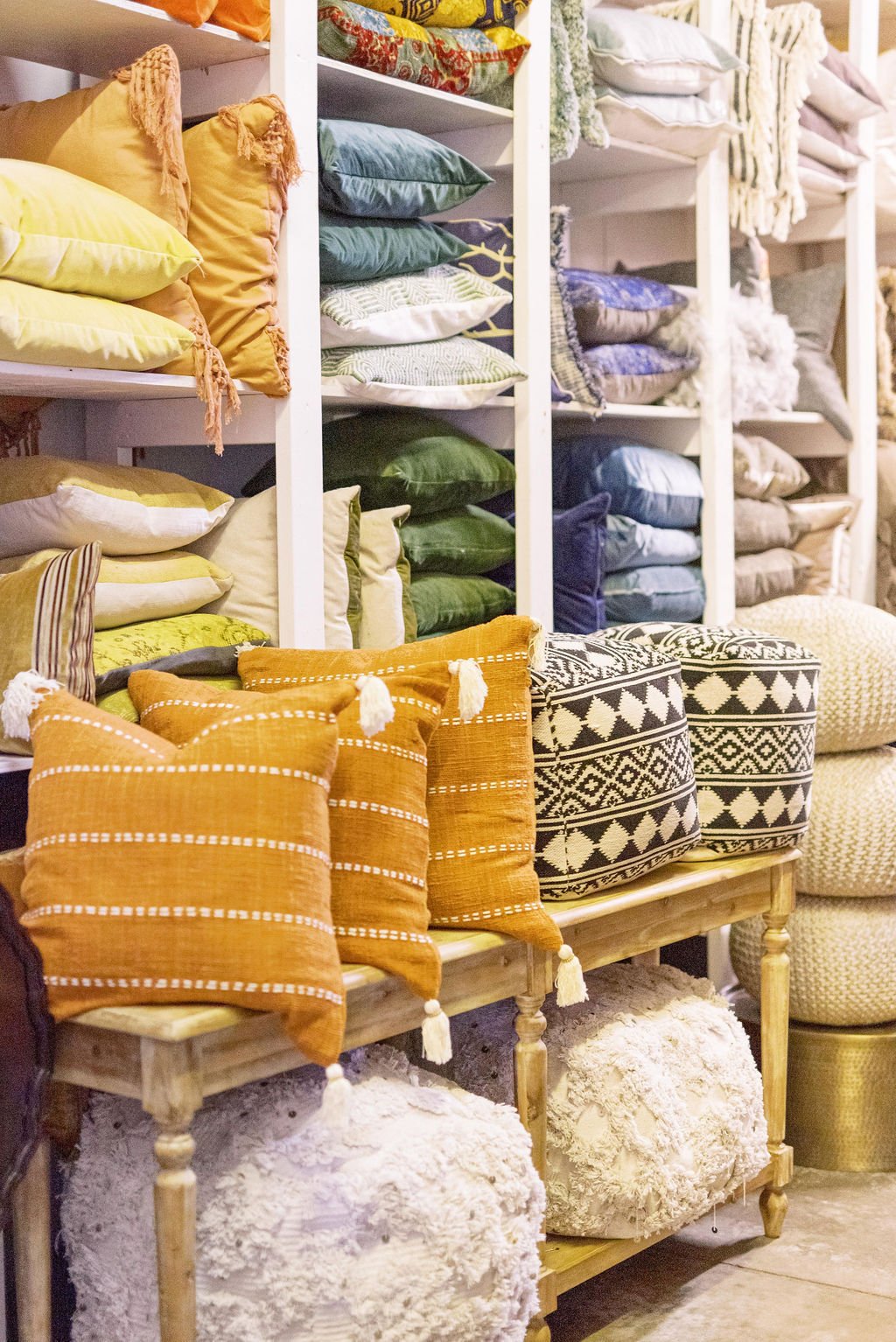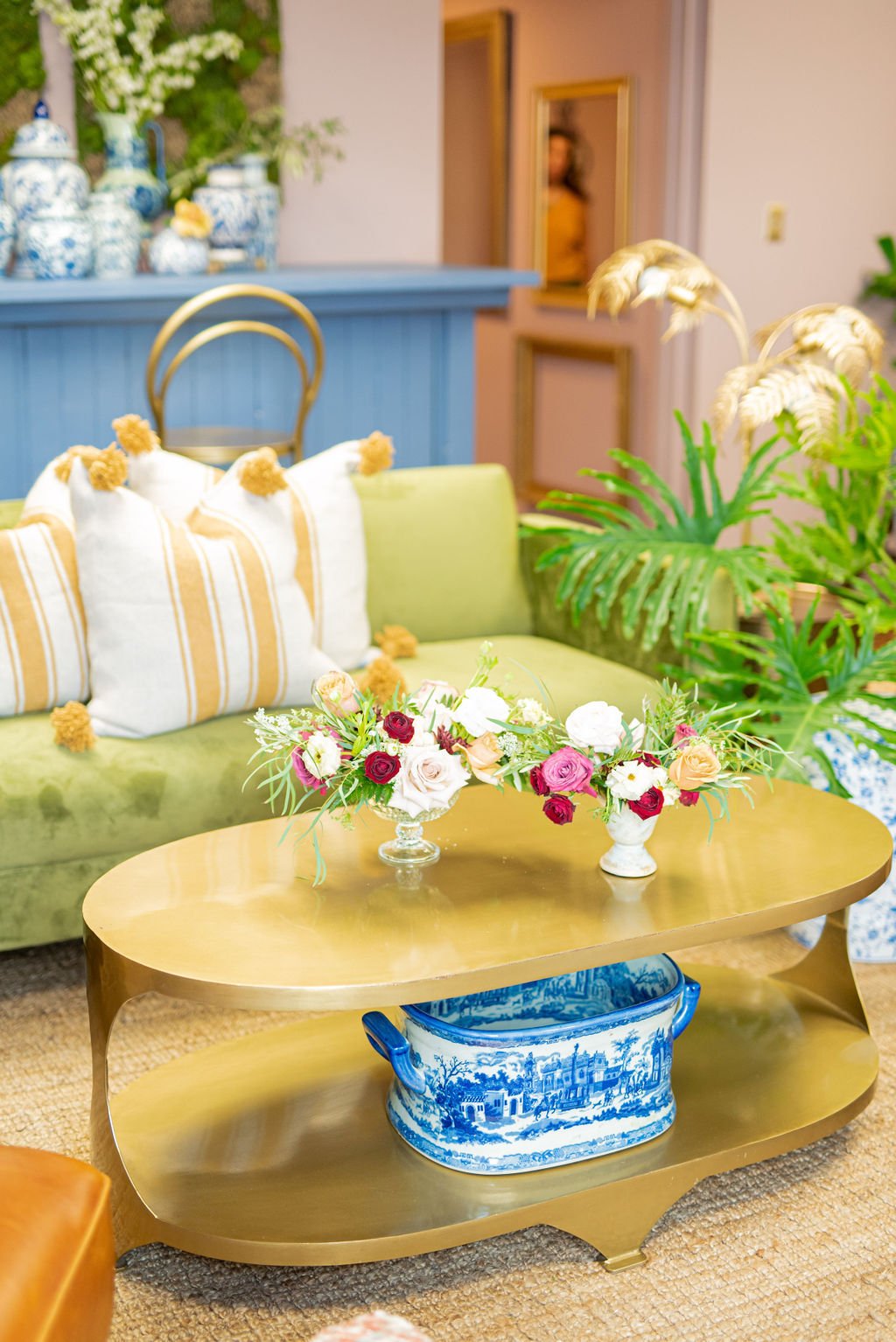 STEP TWO
Create and submit your wish list so that a member of our team can put together a quote for your event. Quotes take 2-3 business days for our team to prepare.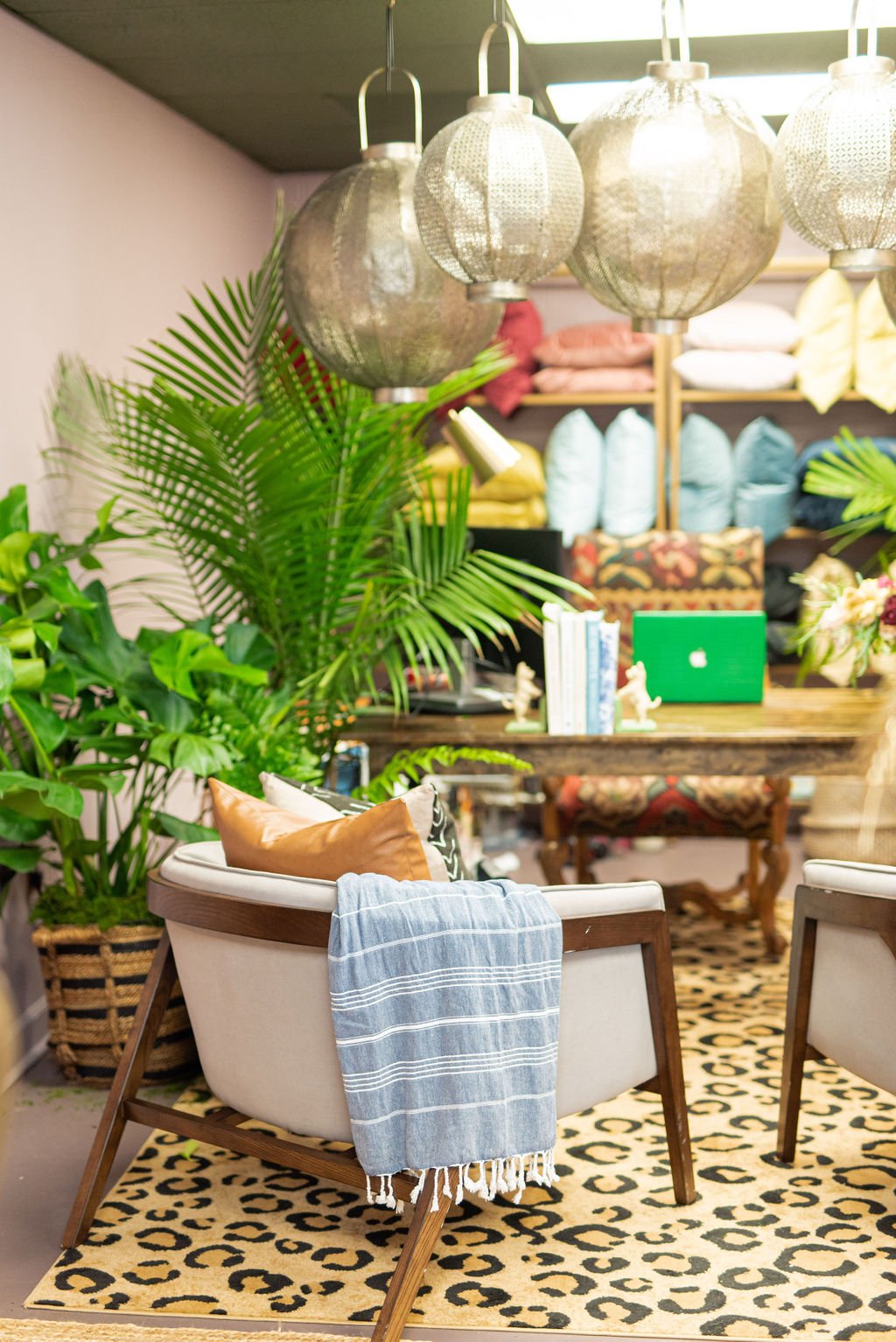 STEP THREE
Once we have perfected your wish list and event details, we will send you a contract to sign. A non-refundable 50% retainer is due when you sign the contract.
The remaining 50% will be due 30 days prior to your event. Remember that pieces are not reserved until the contract is signed and the 50% retainer is paid. If your event is in 30 days or less, payment is due in full to reserve your pieces.
14 days prior to your event, we will confirm the Will Call or Installation and Retrieval details for the day of your event. See our FAQ below for more details.
Our pricing varies by item, but below is a general reference of ranges
LOUNGE COLLECTIONS
$750 and up
SOFAS AND SECTIONALS
$250 to $600
UPHOLSTERED CHAIRS
$100 to $250
BARS AND BUFFETS
$250 to $1500
BAR BACKS AND SHELVING
$100 to $250
ACCENT AND DINING TABLES
$55 to $200
AREA RUGS AND RUNNERS
$65 to $250
ARBORS AND BACKDROPS
$150 to $1000
CUSTOM BUILDS
priced on request by our carpenter and design team
*The Prettiest Pieces does require a $1500 rental minimum to qualify for local delivery. See our FAQ below for more details.
We want to be a part of your event!
We have provided the answers to some of our most frequently asked questions below.
*DO NOT DELETE CSS TO MAKE FIRST ACCORDION CLOSED*
Will you deliver and pickup my rentals?
Of course! We don't just deliver and pickup, we bring the pieces to the venue and set them up per the design plan (as long as it is provided to us prior to the event). Because our delivery is a bit more of a "white glove" experience, we refer to it as "Installation and Retrieval". We want to make sure the pieces are picture perfect for your event. Installation and Retrieval charges are based on the location of each venue and the items involved. We prefer to pick our pieces up during regular business hours on the day following the event. However, if your venue requires, we can pick the pieces up after the end of the event for an additional fee.
Do you have a minimum for delivery?
Yes! Local orders (within 25 miles of Greensboro) must be $1500 or more for us to quote you on delivery and pickup of the pieces. For events over 25 miles from our warehouse, rental minimums may increase based on distance. Rental minimums may also increase based on holidays and dates surrounding holidays. And we are happy to go as far as you like…whether it is the beach, the mountains or anywhere in between. Last year, we even loaded up a big box truck and headed to Okeechobee, Florida.
Do you allow will call?
Sometimes.  Based on the item, event date and order size we may allow pieces to be picked up.  When you fill out your wish list feel free to add that you are interested in will call in the "any additional comments" section. When we do accept will call orders our rental minimum is $1500 plus delivery and fees.
How do I get the rental process started?
The best way to begin is by filling out a Wish List online. That will come directly to us to price and send back to you. We can certainly tweak that order until we get it just perfect. But starting with a Wish List allows us to give you an idea of what pieces are available and the investment involved in specialty rentals.
How do I reserve my pieces?
A 50% non refundable retainer and signed contract are required in order to reserve your pieces. The remaining 50% is due 30 days prior to your event. If your event is in less than 30 days, full payment will be required to reserve your pieces. Payments can be made online or by check. For online credit card payments, a 3.25% processing fee will be added. We are happy to remove that fee if you pay by check.
Do you charge sales tax?
Yes. In the state of North Carolina, sales tax will be applied to the cost of your rentals.
Can I make changes to my order after the retainer has been paid?
Yes! We know things change and can certainly switch items out for other pieces on your order up to 31 days prior to your event. At 30 days,order changes may be subject to a fee. The total dollar amount of the order cannot go down once the retainer has been paid but it can go up.
What does the Cleaning Fee and Damage Waiver cover?
This non-refundable fee covers normal wear and tear on our one of a kind pieces.  It also covers cleaning and sanitizing our plate and glassware collection.  This does not cover gross negligence or excessive damage requiring professional repair or replacement.
10% of total delivered rentals
15% of total will call rentals
Do I have to clean the plates and glassware before I return?
Nope. Leave the cleaning to us! Our glassware will be delivered to you in commercial catering crates. As long as someone scrapes the plates and recrates back in our containers, we will take it from there to make sure it is sparkling clean and sanitized for the next big event.
Can I come to your studio and see the pieces in person?
Yes! We would love for you to have completed a Wish List prior to your visit so that you have an idea of the investment involved. However, once you have completed that we can schedule an appointment for you to come in and see everything in person. We are following all Covid mask guidelines and ask that no more than 2 people attend your appointment. Lots of days we take our dogs to work so if you have allergies or just are not a dog lover, let us know ahead of time so that we can make sure they are nestled away during your appointment.
How does Installation and Retrieval work?
Our Standard Installation and Retrieval includes dropping off pieces on the Friday before the event or Saturday of the event and retrieving them on the Monday following the event. Drop off, without styling, means that all pieces will be delivered to a central, downstairs location at the venue. Once delivered, you or members of your party can set the pieces up any way you like! If you have chosen a pre-styled lounge or we have custom styled a lounge for you, we are happy to set up as planned as long as we are provided with a floor plan at least a week before your event.  
If your pieces need to be picked up on the evening of the event after 10 pm, the following business day before 9 am or a non business day please let us know so that we can quote you on our After Hours Pickup.
If our pieces are not being picked up that evening, they need to be left in a secure area where they are protected from any weather related issues. We do have furniture covers available to add to your rental order however we will need to know a few more details about the location of the event prior to using furniture covers as protection rather than more permanent structures or tents.
Will Call and Return
Our pieces can be picked up the Friday prior to your event between 11:00 am and 3:00 pm. Pieces need to be picked up in a covered trailer, cargo van or box truck (Pieces cannot be picked up in an uncovered truck or trailer. If you arrive in an uncovered truck or trailer, pieces will not be released to you and your order will not be refunded). Please arrive prepared to load your rentals (bringing any necessary tie downs or blankets). The pieces can be returned the Monday following the event from 10:00 am to 4:00 pm. Once your retainer has been paid, we will schedule a specific time in that window for your pickup and return.
During this unprecedented time, our Will Call is contact less. Weather permitting, we will have your pieces outside of our front door prepared for you to load.  If you need one or more of our delivery team members to assist with the loading or unloading, please let us know so that they can be on site.  There will be a $50 charge per man/per occurrence for this service.
Don't see your question answered? Contact us at info@theprettiestpieces.com
follow the prettiest pieces on instagram